Adderall Addiction
Let Us Be Your Partner in Recovery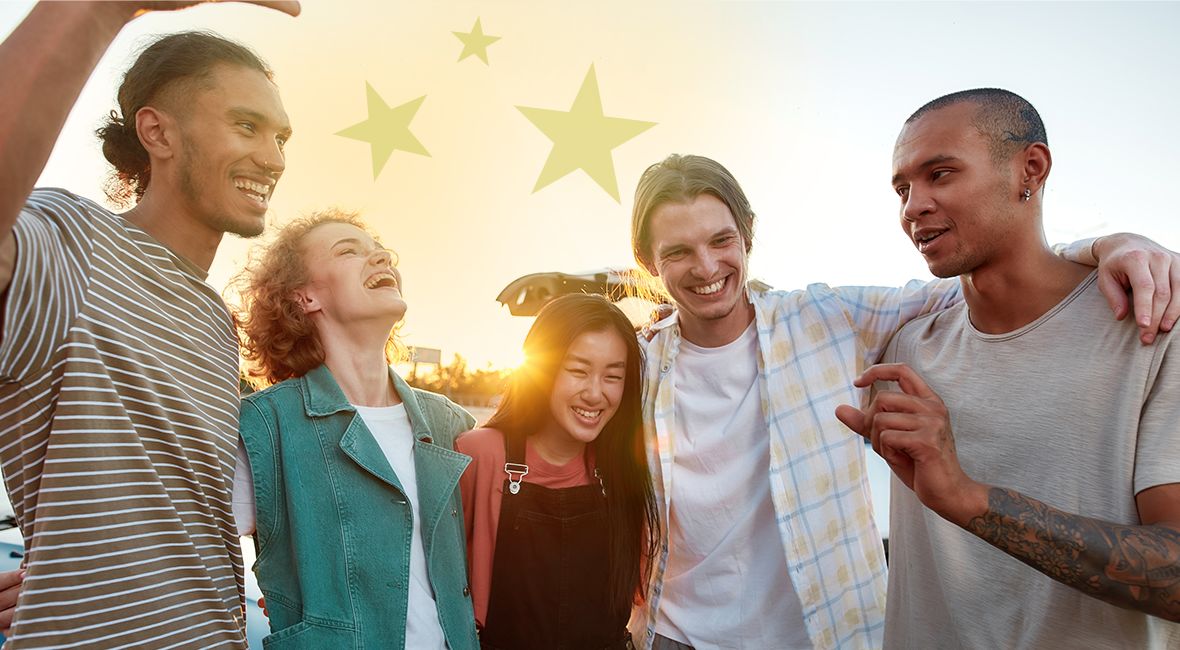 Adderall Addiction Treatment in Northridge
Adderall Abuse, Misuse & Addiction
Adderall is a prescription drug commonly used to treat attention deficit hyperactivity disorder (ADHD). Comprised of amphetamine and dextroamphetamine, it belongs to a class of drugs known as stimulants. Stimulants change various pathways and processes in the brain, allowing individuals to improve their ability to control certain behaviors, enhance concentration, and increase focus, organization, and listening skills. In some cases, Adderall is also used to treat narcolepsy, a sleep disorder that causes excessive drowsiness and sudden bouts of sleep during the day.
For those who truly need it, Adderall can greatly improve people's lives. However, it also has a high potential for abuse and addiction. If you or someone you love is struggling to control Adderall use, know that help is available, and recovery is possible. At Miracles in Action, we offer clinically proven Adderall addiction treatment in Northridge. Our compassionate and experienced team works one-on-one with each patient to develop a personalized treatment program tailored to their unique needs, concerns, and lifestyles. Our whole-person approach includes an array of individual and group therapies designed to address the underlying causes of addiction, as well as dual-diagnosis treatment for co-occurring mental and behavioral health disorders.
What Is Adderall?
Adderall is a stimulant drug made up of amphetamine and dextroamphetamine. Available only by prescription in the United States, it is used to treat ADHD, narcolepsy, and a range of related mental and physical health conditions.
Due to its high potential for misuse and abuse, Adderall is heavily regulated. Doctors typically prescribe low doses to begin and may gradually increase or decrease doses over time to meet a specific patient's needs. It is incredibly important that people who have been prescribed Adderall carefully follow their doctors' instructions when taking this drug. Misuse or abuse of Adderall can quickly lead to increased tolerance, dependency, and even addiction.
---
Get the help you need in a warm, welcoming, and stigma-free environment. Call Miracles in Action today at

(818) 287-0080

to learn more about our program and intake process.
---
Signs of Adderall Abuse
Because Adderall is often prescribed for valid medical reasons, it can be difficult to determine when someone (including yourself) is misusing or abusing the drug.
Some signs of Adderall abuse include:
Taking Adderall in any way other than instructed by a medical provider
Taking higher or more frequent doses of Adderall
Lying to medical providers to obtain an Adderall prescription or multiple prescriptions
"Borrowing," taking, or stealing someone else's Adderall
Buying Adderall from a friend, family member, acquaintance, or street dealer
Becoming increasingly secretive about one's Adderall use
Stealing pills, money, and other valuables from others
Mixing Adderall with other substances, including alcohol, medications, and illicit drugs
Spending significant time obtaining, taking, or recovering from Adderall
Experiencing withdrawal symptoms when not taking Adderall
Losing interest in hobbies and other once-enjoyable activities
Withdrawing from friends, family members, and others
Legal problems, financial difficulties, and/or frequent relationship issues
Using Adderall recreationally for the side effects/to get high
In others, Adderall abuse may result in a wide range of physical and behavioral signs, including increased excitability, talkativeness, aggression, fatigue, mania, and mood swings. Other signs of Adderall abuse in others include loss of appetite, unexplained weight loss, social withdrawal, increased secretiveness, poor memory, excessive sleeping, poor personal hygiene, disorientation, confusion, overwork, excessive concentration, incomplete thoughts, and impulsive behavior.
How Does Adderall Addiction Happen?
Like other types of drug addiction, Adderall addiction typically occurs after a person begins misusing or abusing the drug.
Although every situation is different, Adderall addiction often follows a specific pattern:
Misuse/Abuse: Adderall misuse and abuse occur whenever a person takes Adderall in any way other than prescribed. This can include someone who begins taking more than the prescribed dose, someone who takes Adderall more frequently than instructed, or someone who takes Adderall when they have not been prescribed the drug by a doctor.
Increased Tolerance: When a person begins taking more Adderall than prescribed, they will likely develop an increased tolerance to the drug. Generally speaking, increased tolerance is characterized by needing to take more Adderall to achieve the same effects one experienced when first taking the drug.
Dependency: With increased tolerance comes dependency. Adderall dependency is characterized by negative mental, emotional, and/or physical effects when a person is not using Adderall (withdrawal). Some common Adderall withdrawal symptoms include depression, irritability, mood swings, fatigue, nausea, vomiting, stomach cramps, and insomnia.
Once a person has become dependent on Adderall, there is a high chance that they will become or have already become addicted to the drug. Once addicted, it is very difficult to stop using Adderall without professional treatment.
If you're ready to start your journey to recovery, reach out to Miracles in Action today at

(818) 287-0080

or by contacting us online.
Have Questions?
We Have Answers
How does drug addiction treatment work?

Addiction affects everyone differently. As such, there is no one-size-fits-all approach when it comes to drug addiction treatment. Instead, the process begins with a personal assessment and evaluation. During this initial meeting, our drug addiction treatment specialists ask a series of questions designed to assess an individual's level of addiction and recovery needs. Once the assessment is complete, our specialists recommend a personalized treatment program. This program may involve a combination of proven addiction treatments, such as cognitive-behavioral therapy, group therapy, family therapy, stress management, and more. Most often, our patients begin by attending treatment several days a week at one of our facilities. As they progress through recovery, the number of times they need to visit the facility for treatment may gradually decrease.

If I go to rehab, will I have to live at the rehab facility?

Whether or not you will need to live full-time at a rehab facility will depend on the specific details of your situation. For those struggling with very severe substance use disorders, inpatient (or residential) treatment may be recommended. Others, however, may benefit from an outpatient (or non-residential) rehab program.

What is outpatient treatment?

Outpatient treatment simply means that you do not live full-time at the rehab facility where you receive addiction treatment services. Instead, you visit the facility several times a week for several hours at a time to attend therapy, take part in support group meetings, and receive other treatments specifically tailored to you and your recovery. You then return home to sleep and manage outside responsibilities, such as going to school, working, or taking care of your child. Our outpatient treatment programs include Drug & Alcohol Addiction recovery along with Mental Health Disorders. 

How long does drug addiction treatment take?

The amount of time you will need to attend drug addiction treatment will depend on numerous factors, including the severity of your substance use disorder, whether or not you have a co-occurring mental or behavioral health condition, the amount of support you receive at home, your risk of relapse, and much more. Generally speaking, recovery is a lifelong process. At Miracles in Action, we provide ongoing support and comprehensive aftercare services to our patients. No matter where you are in your recovery, you can count on our team to be there for you every step of the way.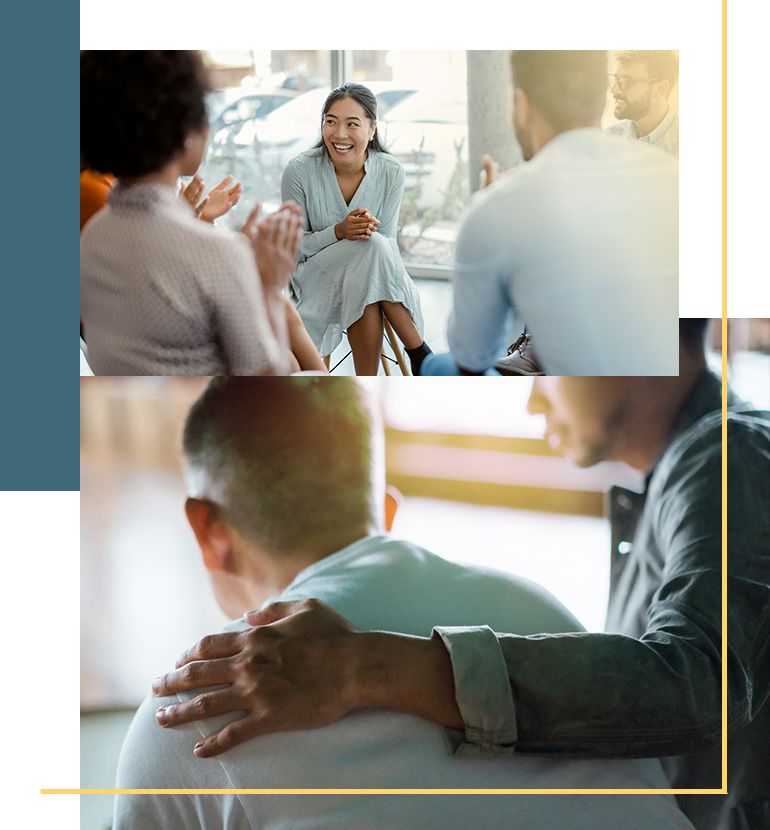 Treating Adderall Misuse, Abuse & Addiction
If you are struggling to control your Adderall use, or if you are concerned that a loved one may be abusing Adderall, know that professional treatment can be highly effective. At Miracles in Action, we offer comprehensive Adderall addiction treatment in Northridge and the surrounding areas with an emphasis on whole-person wellness. Our programs are designed to treat addiction from the inside out, providing people with the tools, resources, and support they need to successfully navigate the recovery process.
Our Adderall addiction treatment programs include:
Ongoing support and aftercare
We believe in finding personalized solutions for our patients, helping them learn to manage stressors, overcome cravings, and prevent relapse. We provide clinically proven treatments and cutting-edge addiction treatment programs in a safe, judgment-free setting.
"Miracles in Action provides a warm, loving, and family feel to the recovery process. I can say that I am very fortunate to have witnessed the miracles that take place here. The management and clients' past and present continue to make this place a success. Thank you Miracles in Action for all that you do. "

- A.M.

"Miracles in Action offers stability and recovery. It helps you put your life back together in an environment where people are supportive of one another. I am blessed to bear witness to the miracles that have taken place here. "

- L.W.
Come Experience Your Miracle Miracle in Action Is Here to Help You Obtain the Life You Deserve