Alcohol & Drug Detox
Let Us Be Your Partner in Recovery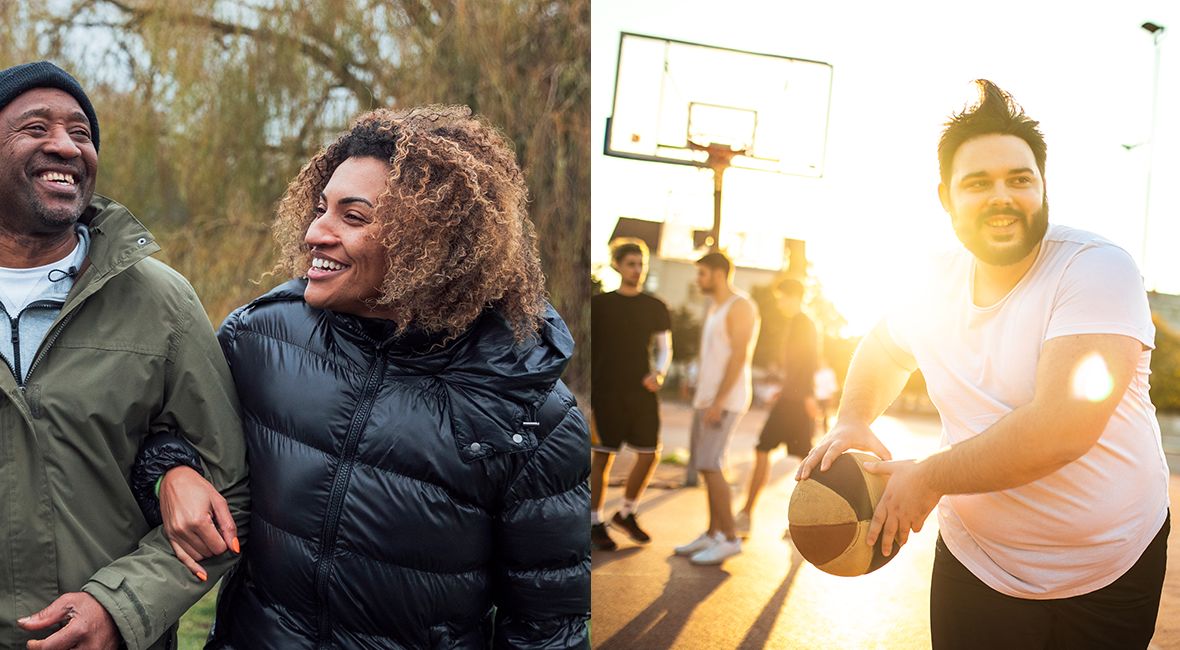 Northridge Alcohol & Drug Detox
Detoxing from Alcohol & Drugs
Detoxification, or simply "detox," is an important step in the recovery process. Although it can be mildly, moderately, or even extremely unpleasant, detox is necessary for an unwanted substance—such as alcohol or a drug—to leave the body. Once the body is rid of the substance, the person can move forward with the next steps in the recovery process.
At Miracles in Action, we are fully licensed to provide outpatient detox services for those struggling with substance use disorders. With outpatient detox, you do not live full-time at our facility. Instead, you receive the professional monitoring and detox support you need at one of our centers during the day, then return to your own home.
When Is Detox Necessary?
Detox is typically necessary once an individual has become physically and/or mentally dependent on a substance. At this point, the person will likely experience withdrawal symptoms when not using the substance. These symptoms can range in severity but typically peak within the first few days, eventually tapering off in about a week or two. In more severe cases, detox may take longer; in less severe cases, it could be shorter.
Supervised detox is generally recommended when it would be dangerous for a person to stop using a substance completely and/or on their own. With detox, you have a team of treatment specialists who can monitor your process and provide support to help ease withdrawal symptoms. This can not only set you up for continued success but can also ensure the safety of the detox process.
---
Continue reading to learn more, or contact us at

(818) 287-0080

to discuss whether our substance detox program in Northridge may be right for you. Also serving the surrounding areas.
---
Alcohol Detox: What to Expect
Detoxing from alcohol is the first step in treating alcoholism or an alcohol use disorder (AUD). During detox, you allow your body to rid itself of alcohol entirely before moving on to the next stages of your recovery. Although many people experience understandable apprehension regarding alcohol withdrawal, detox is a critical step in the process of recovering from an AUD.
Withdrawal symptoms can be relatively mild, moderate, or severe. Various factors affect the severity of withdrawal, but one of the most important ones is the severity of the individual's AUD. Other factors that may impact the severity of alcohol withdrawal include age, weight, tolerance, and typical consumption of alcohol.
Minor symptoms of alcohol withdrawal include:
Sweating
Nausea
Vomiting
Headaches
Anxiety
Insomnia
Everyone is different; what you can expect from the alcohol detox process may not be the same as someone else with an AUD. At Miracles in Action, we address the specific needs of each individual, tailoring our Northridge alcohol detox program to the unique factors involved. Our outpatient alcohol detox is best for those experiencing mild to moderate withdrawal symptoms. Contact us today to learn more.
Serious alcohol withdrawal symptoms include:
Disorientation
Seizures
Tremors
Shaking
Hallucinations
Delirium tremens
More serious alcohol withdrawal symptoms can be dangerous and, in some cases, life-threatening. For this reason, it is not recommended that someone with an AUD suddenly stop drinking completely on their own. Instead, anyone struggling with alcoholism or abuse should seek the help of professional addiction treatment specialists who can develop a customized detox plan.
For some people, withdrawal symptoms may begin in as little as two or three hours after stopping drinking. For others, withdrawal may not set in for a day or so. In most cases, withdrawal symptoms peak during the first few days, up to a week. After about a week or two, withdrawal symptoms begin to taper off and gradually become more manageable.
Contact us online or call

(818) 287-0080

to speak to a member of our team.
How Does Drug Detox Work?
Detoxing from drugs, whether prescription medications or illicit substances, is similar to detoxing from alcohol. Like alcohol detox, drug detox is the process of ridding your body of drugs. This process causes withdrawal symptoms, which range widely depending on the type of drug you were taking, the amount being used, and numerous other factors.
Some common drug withdrawal symptoms include:
Muscle aches
Nausea
Vomiting
Nervousness
Anxiety
A feeling of being "on edge"
Difficulty concentrating
Insomnia
Mood swings
Fatigue
Body discomfort
Most often, withdrawal symptoms are most intense during the first few days. After about a week, these symptoms begin to taper off and become more manageable, either with or without the use of medication. However, various factors affect an individual's withdrawal experience, including the severity of withdrawal symptoms and how long detox will take.
Our Northridge drug detox specialists can help you understand more of what to expect based on the specific details of your situation. We look at a variety of factors—including the type and severity of a person's substance use disorder, how long a person has been using or addicted to drugs, the amount they were taking, the method of drug use, the person's individual and family history of drug use, underlying health concerns, and co-occurring mental and behavioral health disorders—when developing personalized detox and recovery programs for our patients.
Have Questions?
We Have Answers
How does drug addiction treatment work?

Addiction affects everyone differently. As such, there is no one-size-fits-all approach when it comes to drug addiction treatment. Instead, the process begins with a personal assessment and evaluation. During this initial meeting, our drug addiction treatment specialists ask a series of questions designed to assess an individual's level of addiction and recovery needs. Once the assessment is complete, our specialists recommend a personalized treatment program. This program may involve a combination of proven addiction treatments, such as cognitive-behavioral therapy, group therapy, family therapy, stress management, and more. Most often, our patients begin by attending treatment several days a week at one of our facilities. As they progress through recovery, the number of times they need to visit the facility for treatment may gradually decrease.

If I go to rehab, will I have to live at the rehab facility?

Whether or not you will need to live full-time at a rehab facility will depend on the specific details of your situation. For those struggling with very severe substance use disorders, inpatient (or residential) treatment may be recommended. Others, however, may benefit from an outpatient (or non-residential) rehab program.

What is outpatient treatment?

Outpatient treatment simply means that you do not live full-time at the rehab facility where you receive addiction treatment services. Instead, you visit the facility several times a week for several hours at a time to attend therapy, take part in support group meetings, and receive other treatments specifically tailored to you and your recovery. You then return home to sleep and manage outside responsibilities, such as going to school, working, or taking care of your child. Our outpatient treatment programs include Drug & Alcohol Addiction recovery along with Mental Health Disorders. 

How long does drug addiction treatment take?

The amount of time you will need to attend drug addiction treatment will depend on numerous factors, including the severity of your substance use disorder, whether or not you have a co-occurring mental or behavioral health condition, the amount of support you receive at home, your risk of relapse, and much more. Generally speaking, recovery is a lifelong process. At Miracles in Action, we provide ongoing support and comprehensive aftercare services to our patients. No matter where you are in your recovery, you can count on our team to be there for you every step of the way.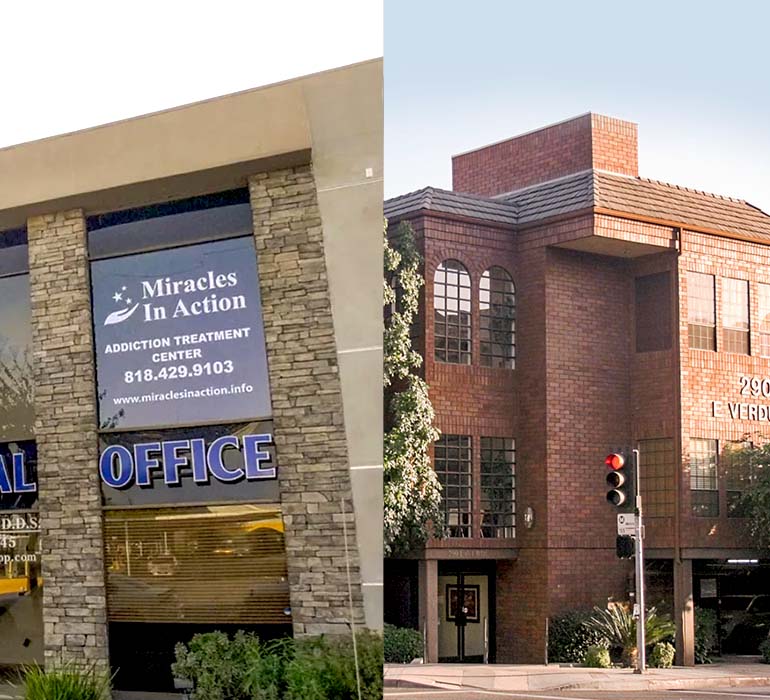 What Is Outpatient Detox?
Outpatient detox is a type of detox treatment where patients do not live full-time at a rehab facility. Unlike inpatient detox, or "medical detox," outpatient detox is non-residential. Instead, patients visit a detox center every day for monitoring and support, then return home.
At Miracles in Action, we provide outpatient detox for substance addiction in Northridge. This type of detox treatment is generally recommended for individuals with mild to moderate withdrawal symptoms. For those with severe substance use disorders, who are more likely to experience more serious withdrawal symptoms, inpatient (or residential) detox is recommended.
Our outpatient substance detox program provides the safe, effective treatment you need, without requiring you to pause your life for a week or more. We understand that not everyone can live at a rehab center full-time. If our outpatient detox program is a good fit for you, we can help you get started with the process and learn what to expect.
Take the First Step in Your Recovery Today
If you are struggling with alcohol or drug abuse or addiction, know that healing is possible. We encourage you to reach out to our friendly and experienced team here at Miracles in Action to learn more about our substance detox in Northridge and the surrounding areas. We can answer any questions you may have, go over our payment and insurance options, and provide the information you need to take the first step in your recovery.
"Miracles in Action provides a warm, loving, and family feel to the recovery process. I can say that I am very fortunate to have witnessed the miracles that take place here. The management and clients' past and present continue to make this place a success. Thank you Miracles in Action for all that you do. "

- A.M.

"Miracles in Action offers stability and recovery. It helps you put your life back together in an environment where people are supportive of one another. I am blessed to bear witness to the miracles that have taken place here. "

- L.W.
Come Experience Your Miracle Miracle in Action Is Here to Help You Obtain the Life You Deserve