Treatment Modalities
Let Us Be Your Partner in Recovery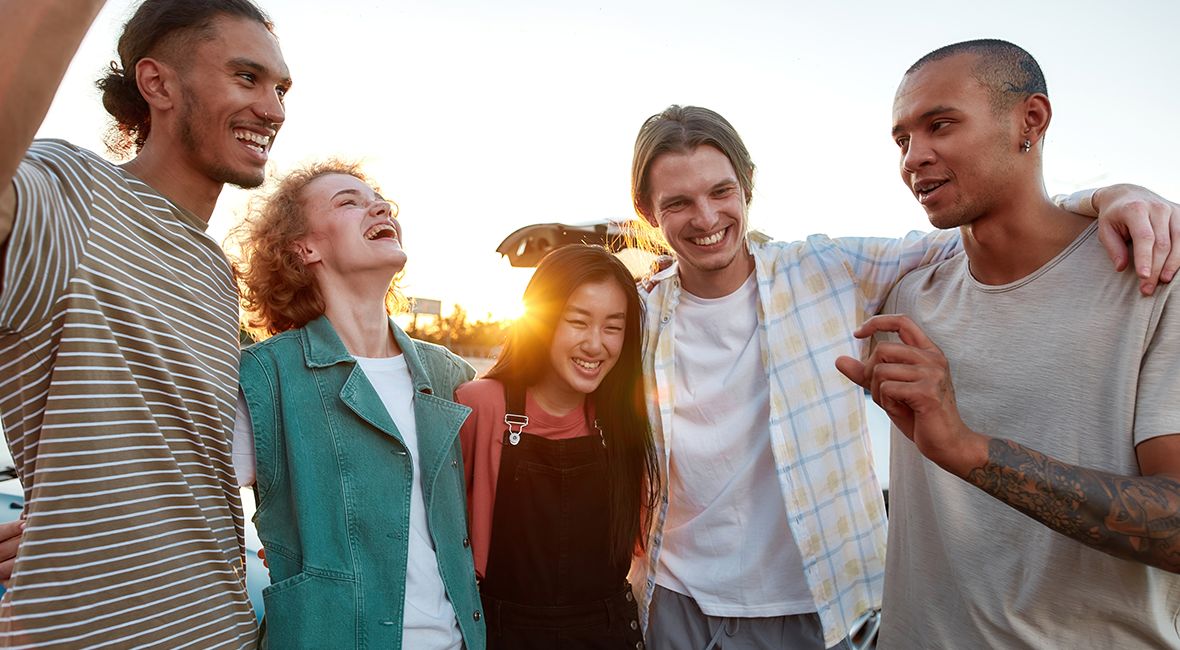 Northridge Treatment Modalities
Mental illness is a condition that can significantly impact your quality of life. While the variety of treatment modalities has been limited in the past, today we're able to offer a much wider array of effective treatments for addressing mental health disorders.
---
---
Treatment Modalities
CBT
Cognitive behavioral therapy, or CBT, helps people change their behavior by changing the way they think about their problems and emotions. CBT has been shown to be effective in treating a wide range of mental health problems, including anxiety, depression, eating disorders, substance abuse, and chronic pain.
DBT
Dialectical behavior therapy, or DBT, aims to support people who struggle with painful thoughts and emotions. One of the key components of DBT is helping people to learn how to cope with their emotions in a healthy way. This may involve learning how to self-soothe, how to deal with difficult situations, and how to prevent self-harm.
Psychotherapy
Psychotherapy, also known as talk therapy, is a type of treatment that involves weekly sessions with a mental health professional to help identify and manage emotions, thoughts, and behaviors. The goal of psychotherapy is to improve mental well-being and functionality. While the majority of psychotherapy is delivered by psychologists, some therapy may be delivered by psychiatrists or other mental health professionals.
Family Therapy
Addiction, mental illness, and strained relationships can put a tremendous amount of stress on a family. That's where family therapy comes in. Family therapy is a type of counseling that helps families deal with these and other issues in a constructive way. By talking openly about their problems, family members can begin to understand and support each other in a more effective way. In addition, family therapy can help to improve communication and problem-solving skills.
Relapse Prevention
Relapse prevention therapy helps support people who are in recovery from substance abuse maintain their sobriety. The goal of relapse prevention therapy is to identify high-risk situations that may trigger a relapse and to develop coping strategies. Relapse prevention therapy typically includes education about addiction and recovery, skills training, and support group participation.
Brainspotting
Brainspotting is a therapy that is designed to help people deal with painful memories that may be causing substance abuse issues or other forms of self-destructive behavior. The basic idea is that trauma is stored in the brain in a specific way. By accessing this trauma, it can be processed and released, providing relief from the painful memories.
Sound Baths
A sound bath is an immersive experience that uses sound to create a sense of calm and wellbeing. Sound baths can be used for a wide range of purposes, from relaxation and stress relief to pain management and healing. The therapist will use a range of different sounds and frequencies to create a unique environment that is specifically tailored to the needs of the client. Sound baths are a safe and non-invasive way to experience the therapeutic benefits of sound.
Yoga
Yoga therapy is an ancient system of healing that incorporates postures, breathing exercises, meditation, and guided imagery. Yoga postures, or asanas, improve flexibility and increase range of motion. Breath work calms the nervous system and eases stress, while meditation can promote feelings of peace and relaxation. There is growing evidence that yoga therapy can be an effective treatment for conditions such as anxiety, depression, chronic pain, and even cancer.
Nutritional Therapy
Nutritional therapy is a holistic approach to health that focuses on the role of nutrition in achieving optimal well-being. Nutritional deficiencies can contribute to a variety of health problems, including alcoholism, drug abuse, and mental illness. By correcting these deficiencies, nutritional therapy can help to regulate mood and improve overall health.
Hypnotherapy
Hypnotherapy uses guided hypnosis to help patients achieve deep relaxation. Unlike other forms of stress relief, hypnotherapy relies on the power of suggestion to create lasting change. Bypassing the conscious mind, hypnotherapy can directly address the root causes of stress and anxiety. In addition, hypnotherapy is a mind-body medicine that can help patients to heal both physically and emotionally.
Art Therapy
The creative process can be a powerful tool for self-expression and healing. Art therapists are specially trained to use the creative process to help people achieve their therapeutic goals. The creative process can be used to explore feelings, identify coping strategies, and boost self-esteem. Art therapy is often used in conjunction with traditional psychotherapeutic techniques, such as talk therapy. Together, these approaches can provide a well-rounded treatment plan that meets the unique needs of each individual.
Music Therapy
Music therapy can be used to help people cope with anxiety, depression, stress, and trauma. It can also be used to improve communication and social skills, as well as to boost self-esteem and confidence. In addition, music therapy has been shown to improve cognitive skills such as memory, attention, and focus.
EMDR
EMDR, or Eye Movement Desensitization and Reprocessing, is a type of therapy that can help people heal from past traumas. By stimulating different parts of the brain with eye movements, it is possible to "unstick" traumatic memories and allow them to be processed. EMDR has been shown to be an effective treatment for a variety of conditions, including PTSD, anxiety disorders, and depression.
Massage Therapy
A popular and effective way to reduce stress and lessen pain, massage therapy involves the manipulation of the muscles and soft tissues of the body and provides a deeply relaxing and therapeutic experience. Massage therapy can be an effective treatment for conditions like tension headaches, fibromyalgia, and low back pain, as well as an integrative medicine approach to managing stress and promoting overall health.
Have Questions?
We Have Answers
How does drug addiction treatment work?

Addiction affects everyone differently. As such, there is no one-size-fits-all approach when it comes to drug addiction treatment. Instead, the process begins with a personal assessment and evaluation. During this initial meeting, our drug addiction treatment specialists ask a series of questions designed to assess an individual's level of addiction and recovery needs. Once the assessment is complete, our specialists recommend a personalized treatment program. This program may involve a combination of proven addiction treatments, such as cognitive-behavioral therapy, group therapy, family therapy, stress management, and more. Most often, our patients begin by attending treatment several days a week at one of our facilities. As they progress through recovery, the number of times they need to visit the facility for treatment may gradually decrease.

If I go to rehab, will I have to live at the rehab facility?

Whether or not you will need to live full-time at a rehab facility will depend on the specific details of your situation. For those struggling with very severe substance use disorders, inpatient (or residential) treatment may be recommended. Others, however, may benefit from an outpatient (or non-residential) rehab program.

What is outpatient treatment?

Outpatient treatment simply means that you do not live full-time at the rehab facility where you receive addiction treatment services. Instead, you visit the facility several times a week for several hours at a time to attend therapy, take part in support group meetings, and receive other treatments specifically tailored to you and your recovery. You then return home to sleep and manage outside responsibilities, such as going to school, working, or taking care of your child. Our outpatient treatment programs include Drug & Alcohol Addiction recovery along with Mental Health Disorders. 

How long does drug addiction treatment take?

The amount of time you will need to attend drug addiction treatment will depend on numerous factors, including the severity of your substance use disorder, whether or not you have a co-occurring mental or behavioral health condition, the amount of support you receive at home, your risk of relapse, and much more. Generally speaking, recovery is a lifelong process. At Miracles in Action, we provide ongoing support and comprehensive aftercare services to our patients. No matter where you are in your recovery, you can count on our team to be there for you every step of the way.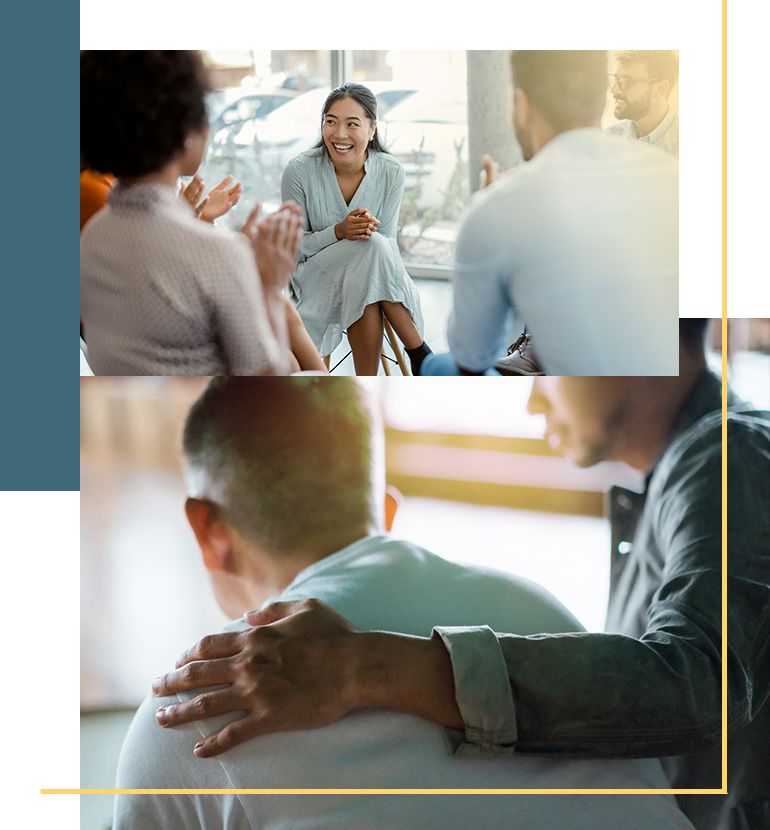 "Miracles in Action provides a warm, loving, and family feel to the recovery process. I can say that I am very fortunate to have witnessed the miracles that take place here. The management and clients' past and present continue to make this place a success. Thank you Miracles in Action for all that you do. "

- A.M.

"Miracles in Action offers stability and recovery. It helps you put your life back together in an environment where people are supportive of one another. I am blessed to bear witness to the miracles that have taken place here. "

- L.W.
Come Experience Your Miracle Miracle in Action Is Here to Help You Obtain the Life You Deserve