What We Treat
Drug & Alcohol Addiction Services in Northridge & Burbank
You can count on the Miracles in Action team to have the experience, knowledge, and perspective to offer effective addiction treatment and compassionate support. To accomplish our goal of providing individually tailored assistance to all of our patients, we have treatment programs that are attuned to the specific challenges that addictions present. We do this by educating our team about the unique physical and mental issues caused by different substances.
Every person's experience with addiction varies widely based on how long they have been using, their family history, their personal life, and the substance they are using. We look at all of these factors to provide treatment that is truly effective.
Handling All Types of Substance Abuse Explore How Our Team Can Help You on Your Journey
A Range of Alcohol & Drug Addiction Treatment Programs
Drug Addiction Treatment
You cannot apply a "one-size-fits-all" approach to drug addiction treatment. For this reason, we offer programs that are specific to the type of addiction being addressed.
Our drug addiction treatment programs include:
Alcohol Addiction Treatment
If you or a loved one is struggling to stop drinking, we can help. Our alcohol addiction treatment program addresses issues that are often unique to alcoholism and helps patients navigate sobriety in a world where alcohol is unfortunately unavoidable.

If you have questions about what we treat or would like to get started on your path to recovery, contact us online or call

(818) 287-0080

today.

"Miracles in Action provides a warm, loving, and family feel to the recovery process. I can say that I am very fortunate to have witnessed the miracles that take place here. The management and clients' past and present continue to make this place a success. Thank you Miracles in Action for all that you do. "

- A.M.

"Miracles in Action offers stability and recovery. It helps you put your life back together in an environment where people are supportive of one another. I am blessed to bear witness to the miracles that have taken place here. "

- L.W.

"Miracles in action is a great place to get clean and sober. Groups and therapy taught me a lot about myself and coping skills to deal with life on life's terms. The staff is very kind, and professional and showed that they really cared! "

- R.J.

"My life is where it's at today thanks to Miracles in Action! I haven't been this happy in a very long time. And I have all of the caring staff to thank for it. "

- L.M.

"MIA definitely saved my life. The counselors and staff guided me through my addiction by showing compassion. Lonnie and Edwin are two of my favorite people(counselors). They have so much knowledge and supported me during hard times by explaining cognitive distortions and how an addict's mind works. I chose the 12 steps outside of the program and I have ... "

- D.T.

"The staff at Miracles In Action are so supportive and compassionate about their clients. They're always working with individual needs and treatment plans. "

- M.P.
Let Us Start Answering Your Questions
Contact Us Today to Learn More
How can I tell if I'm addicted to alcohol or drugs?

Because increased tolerance to alcohol and drugs can develop gradually, it can be hard to tell when you have become addicted to a substance. Often, people believe they can control their alcohol or drug use even after they have become dependent on a substance. In fact, it may be clear to others that someone is abusing or addicted to alcohol or drugs before the person realizes it him/herself.

While there is no single factor that definitively proves someone is addicted to alcohol or drugs, there are certain signs that indicate alcohol and/or drug dependency. These include:

Feeling a compulsive need to drink alcohol or use drugs
Continuing to consume alcohol or take drugs despite negative consequences in your life
Trying and failing to stop drinking or taking drugs
Frequently drinking more or taking more drugs than you planned on
Experiencing withdrawal symptoms, including intense cravings, when not drinking or using drugs

How long does drug addiction treatment take?

The amount of time you will need to attend drug addiction treatment will depend on numerous factors, including the severity of your substance use disorder, whether or not you have a co-occurring mental or behavioral health condition, the amount of support you receive at home, your risk of relapse, and much more. Generally speaking, recovery is a lifelong process. At Miracles in Action, we provide ongoing support and comprehensive aftercare services to our patients. No matter where you are in your recovery, you can count on our team to be there for you every step of the way.

What is outpatient treatment?

Outpatient treatment simply means that you do not live full-time at the rehab facility where you receive addiction treatment services. Instead, you visit the facility several times a week for several hours at a time to attend therapy, take part in support group meetings, and receive other treatments specifically tailored to you and your recovery. You then return home to sleep and manage outside responsibilities, such as going to school, working, or taking care of your child.

If I go to rehab, will I have to live at the rehab facility?

Whether or not you will need to live full-time at a rehab facility will depend on the specific details of your situation. For those struggling with very severe substance use disorders, inpatient (or residential) treatment may be recommended. Others, however, may benefit from an outpatient (or non-residential) rehab program.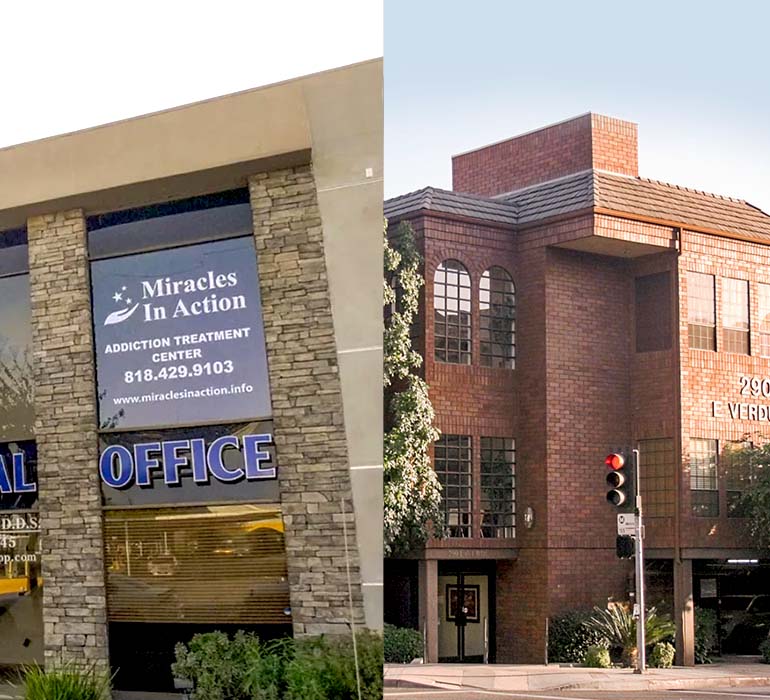 Compassion. Love. Value.
If you are searching for drug and alcohol addiction treatment, Miracles In Action will help you create a new life surrounded by people who care about you, your health, and your happiness. Come experience the miracle at Miracles in Action.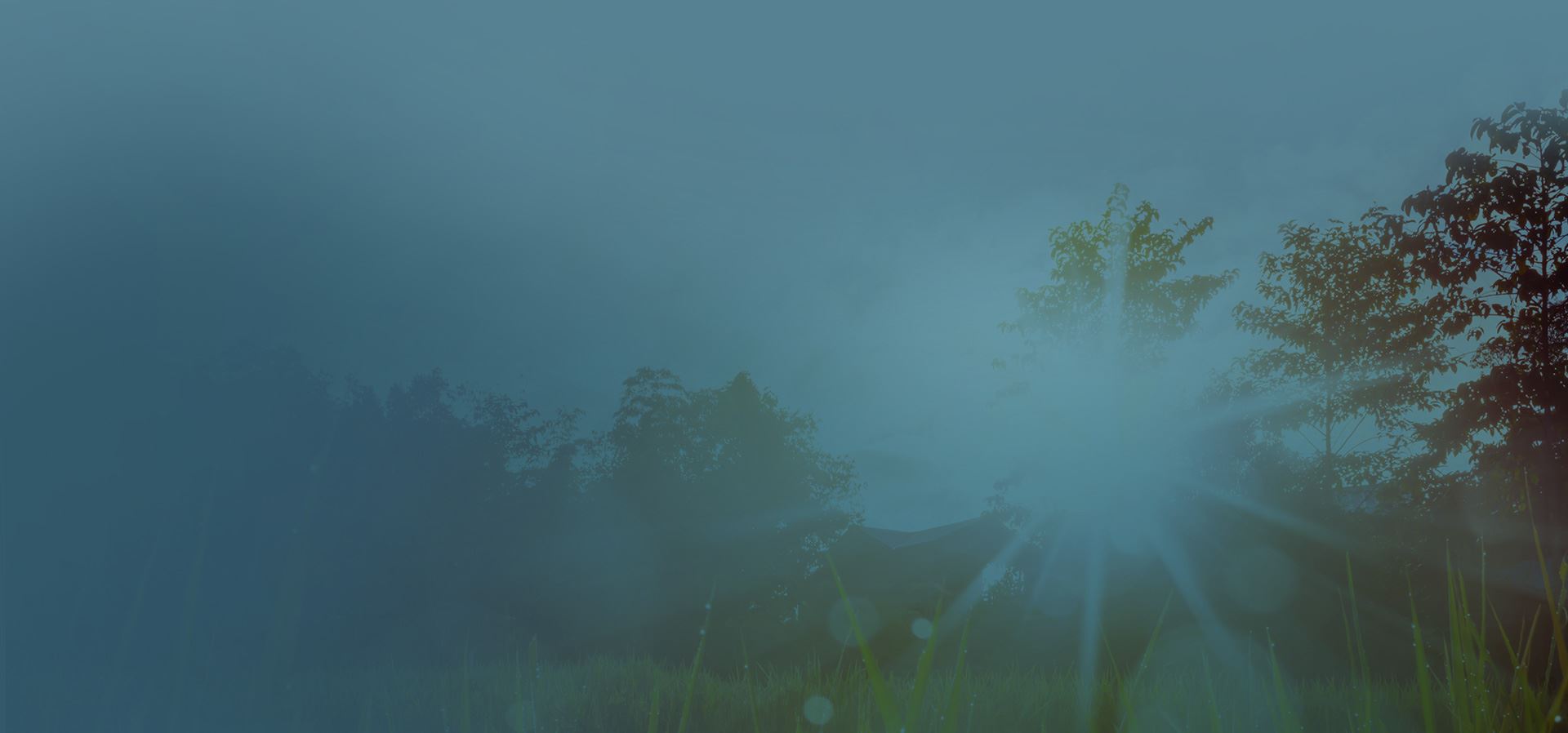 Licensed, Accredited and Certified

We take great pride in our programs, which are built with compassion and care. When you work with us, you can be assured you are receiving the highest quality treatment.

Treating the Individual, Not the Addiction

At Miracles in Action, we offer dual-diagnosis which allows us to not only treat your addiction but also treat the underlying conditions that may be causing the addiction.

Dedicated Recovery Specialists

Our team of addiction and mental health experts is innovative and collaborative. They work with you to create the RIGHT plan for your journey to recovery.
Obtain Your Miracle Our Team Is Here to Help