Drug Addiction
Let Us Be Your Partner in Recovery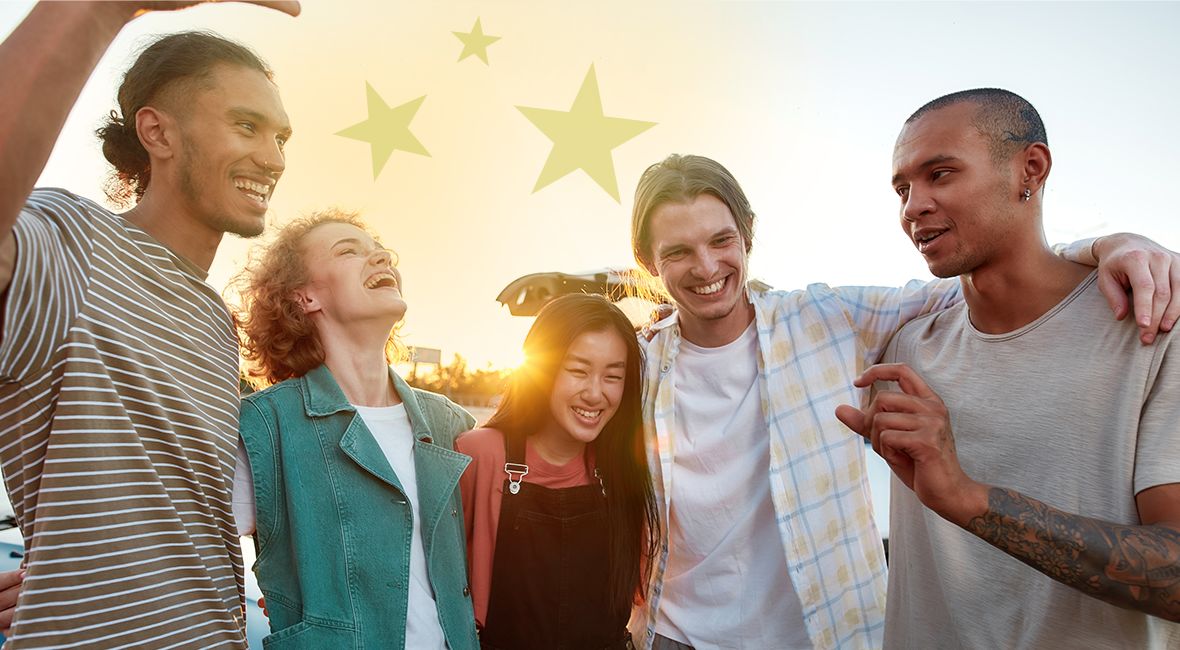 Drug Addiction Treatment in Burbank
Serving Northridge, Porter Ranch, Toluca Lake & the Surrounding Areas
Drug addiction is a serious and complex disease. People struggling with different types of drug addiction may find it incredibly difficult to break the cycle of abuse and begin to heal on their own—but the good news is that help is available, and recovery is possible.
With locations in Burbank and Northridge, Miracles in Action provides comprehensive drug addiction treatment and rehab services throughout the San Fernando Valley and surrounding areas. Our outpatient programs allow individuals to get the intensive and individualized care they need while continuing to live at home and manage school, work, and other everyday obligations. We believe in a whole-person approach to recovery, one that addresses the underlying traumas and co-occurring mental and behavioral health concerns that so often accompany addiction. At our state-of-the-art facilities, our patients receive the support, tools, and resources they need to heal.
Our Drug Addiction Treatment Services
The Miracles in Action team provides personalized recovery treatment and support to adults who are struggling with all types of substance use disorders, as well as separate services for adolescents who need help recovering from addiction. In addition to our alcohol treatment program, we offer clinically proven treatment services to individuals who are misusing, abusing, or addicted to prescription drugs and illicit substances.
Our drug addiction treatments are designed around the unique needs of each patient. We use a combination of clinically proven treatment methods that are specifically designed to support long-lasting sobriety, all offered in a warm, welcoming, and judgment-free setting.
---
If you or someone you love is struggling with drug addiction, reach out to our team today to learn how our drug addiction treatment specialists can help:

(818) 287-0080

.
---
Drug Addiction Treatment Programs
Our approach is primarily outpatient, meaning our patients attend therapy, group meetings, and other treatments at our facilities each week but continue living at home.
Our drug addiction treatment programs in Burbank and Northridge include a full spectrum of treatment services, including but not limited to:
Outpatient Detox: Outpatient detox allows individuals to get the intensive support they need during the detoxification process without having to live full-time at a drug detox facility. We offer safe, effective outpatient detox for a wide range of substance use disorders.
Partial Hospitalization and Outpatient Programs: Partial hospitalization programs (PHPs) involve a combination of inpatient and outpatient treatment, typically followed by an intensive outpatient program (IOP).
Intensive Outpatient Programs: An intensive outpatient program (IOP) allows individuals to receive the personalized addiction treatment support they need while continuing to live at home, attend school, and/or go to work. We offer in-person and online IOPs.
Dual-Diagnosis Treatment: Dual-diagnosis treatment involves addressing both addiction and co-occurring mental and behavioral health disorders, such as anxiety, depression, bipolar disorder, schizophrenia, borderline personality disorder, and more.
While every person's recovery is unique, most of our programs involve a combination of proven therapies, support group meetings, and other treatment services, such as life skills improvement and stress management. We also offer programs specifically designed for first responders, as well as college students attending CSUN and other educational facilities in the area.
Click the links below to learn more about our various drug addiction treatment programs:
Contact our team to learn more about how we can help you overcome your drug addiction.
Have Questions?
We Have Answers
How can I tell if I'm addicted to alcohol or drugs?

Because increased tolerance to alcohol and drugs can develop gradually, it can be hard to tell when you have become addicted to a substance. Often, people believe they can control their alcohol or drug use even after they have become dependent on a substance. In fact, it may be clear to others that someone is abusing or addicted to alcohol or drugs before the person realizes it him/herself.

While there is no single factor that definitively proves someone is addicted to alcohol or drugs, there are certain signs that indicate alcohol and/or drug dependency. These include:

Feeling a compulsive need to drink alcohol or use drugs
Continuing to consume alcohol or take drugs despite negative consequences in your life
Trying and failing to stop drinking or taking drugs
Frequently drinking more or taking more drugs than you planned on
Experiencing withdrawal symptoms, including intense cravings, when not drinking or using drugs

How long does drug addiction treatment take?

The amount of time you will need to attend drug addiction treatment will depend on numerous factors, including the severity of your substance use disorder, whether or not you have a co-occurring mental or behavioral health condition, the amount of support you receive at home, your risk of relapse, and much more. Generally speaking, recovery is a lifelong process. At Miracles in Action, we provide ongoing support and comprehensive aftercare services to our patients. No matter where you are in your recovery, you can count on our team to be there for you every step of the way.

What is outpatient treatment?

Outpatient treatment simply means that you do not live full-time at the rehab facility where you receive addiction treatment services. Instead, you visit the facility several times a week for several hours at a time to attend therapy, take part in support group meetings, and receive other treatments specifically tailored to you and your recovery. You then return home to sleep and manage outside responsibilities, such as going to school, working, or taking care of your child.

If I go to rehab, will I have to live at the rehab facility?

Whether or not you will need to live full-time at a rehab facility will depend on the specific details of your situation. For those struggling with very severe substance use disorders, inpatient (or residential) treatment may be recommended. Others, however, may benefit from an outpatient (or non-residential) rehab program.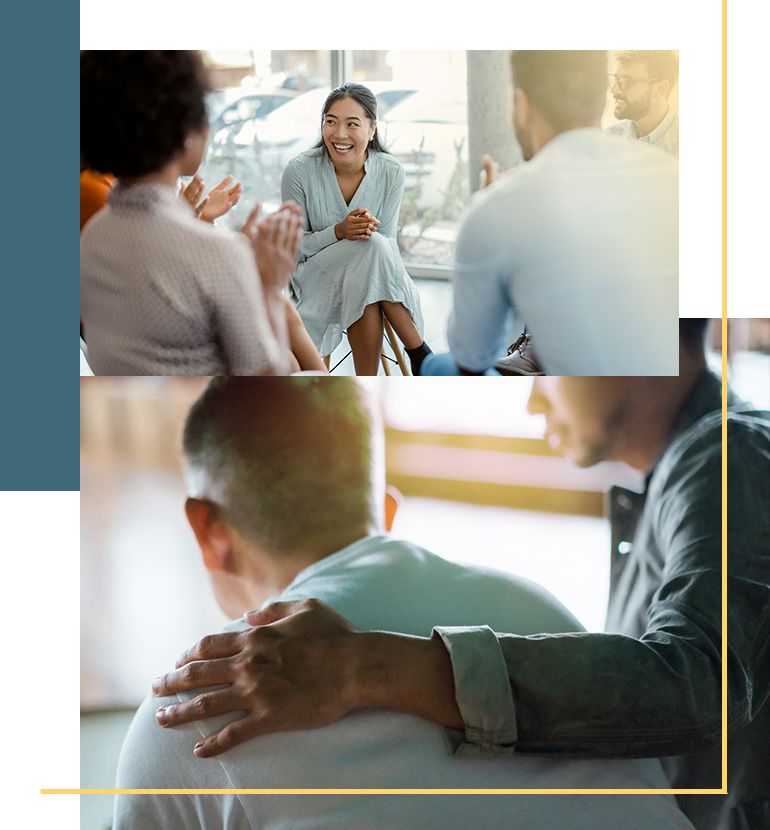 Take the First Step in Your Recovery Today
At Miracles in Action, we know just how difficult it can be to take that first step. But when you reach out to our team, you will receive the support and guidance you need every step of the way. Our compassionate and helpful staff truly cares about you and your recovery; we are here to answer any questions you may have and provide the information you need to begin your journey toward healing.
Whether you are worried about a friend or family member, or you are struggling to control your own drug use, Miracles in Action can help. Get in touch with us today to learn more about our drug addiction treatment programs in Burbank, Northridge, and the surrounding areas.
---
---
"Miracles in Action provides a warm, loving, and family feel to the recovery process. I can say that I am very fortunate to have witnessed the miracles that take place here. The management and clients' past and present continue to make this place a success. Thank you Miracles in Action for all that you do. "

- A.M.

"Miracles in Action offers stability and recovery. It helps you put your life back together in an environment where people are supportive of one another. I am blessed to bear witness to the miracles that have taken place here. "

- L.W.
Come Experience Your Miracle Miracle in Action Is Here to Help You Obtain the Life You Deserve