CSUN
Let Us Be Your Partner in Recovery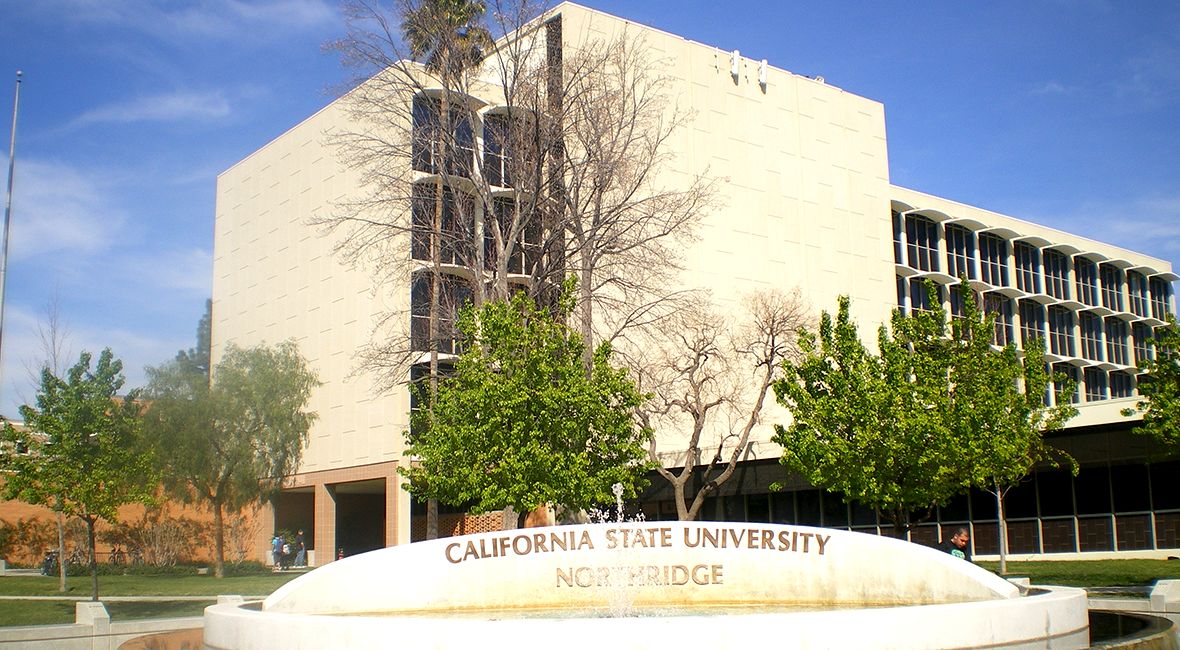 Addiction & Mental Health Treatment for CSUN Students
Personalized Treatment Programs for Students in Northridge
College is notorious for heavy drinking and recreational drug use. In fact, some studies have found that as many as 80% of American college students have abused alcohol, with another 31% reporting symptoms of alcohol abuse. And it's not just alcohol—rates of drug abuse, including prescription drug abuse, have been climbing dramatically on college campuses nationwide.
At Miracles in Action, we recognize that many college students struggle with unique challenges when it comes to binge drinking, recreational drug use, and addiction. We offer personalized alcohol and drug addiction treatment in Northridge and the surrounding areas specifically designed to meet the needs of California State University Northridge (CSUN) students, as well as students attending Los Angeles Valley College, Pierce College, and other educational institutions throughout the San Fernando Valley and San Gabriel Valley. Our approach includes dual-diagnosis treatment, as well as an array of mental health services, to address co-occurring and underlying mental and behavioral health disorders.
Do College Students Have a Higher Risk of Alcohol or Drug Abuse?
Addiction is a complex disease that does not discriminate. Anyone, regardless of their particular situation or circumstances, can suffer from a substance use disorder. This includes college students from all walks of life and all socio-economic backgrounds, including student athletes, those with high GPAs, fraternity and sorority members, on-campus residents, and individuals struggling to maintain social connections or keep up with coursework.
That being said, the prevalence of alcohol and drugs on college campuses often means that students are at a higher risk of being exposed to certain substances and situations that could lead to alcohol or drug abuse. Additional factors—such as extreme stress, mental or behavioral health conditions, and financial concerns—can increase the risk of addiction.
---
If you or a student you know is struggling with alcohol or drug abuse, contact our friendly and professional staff by calling

(818) 287-0080

to learn how we can help you on the road to healing.
---
Effects of Alcohol & Drug Abuse on College Students
Alcohol and drug abuse generally have the same effects on college students as anyone else. Depending on the type of substance a person is abusing, they may experience a whole host of negative effects, ranging from extreme mood swings and paranoia to difficulty concentrating, memory issues, and significant physical, mental, social, and legal problems.
College students struggling with substance use disorders may also be at risk of:
Doing poorly in school
Failing classes or flunking out
Dropping out
Spending less time studying
Missing class
Falling behind on assignments
Failing to perform in school athletics
Losing scholarships
Facing disciplinary action
Being expelled
Despite these and other negative consequences, you may find yourself unable or unwilling to stop drinking alcohol or using drugs. This is a common sign of substance dependency and addiction.
Substance Abuse & Mental Health in College Students
Substance use disorders often go hand-in-hand with mental and/or behavioral health disorders. Sometimes, people who are experiencing the unpleasant effects of a mental health condition turn to alcohol and/or drugs to self-medicate. Sometimes, people who are prescribed medications for mental or behavioral health disorders begin to misuse or abuse those drugs. In other instances, alcohol or drug abuse can trigger mental health disorders or increase the severity of unpleasant symptoms, leading to a vicious cycle.
Stress is also a common factor among people who abuse alcohol and/or drugs. College students who are facing extreme amounts of stress—whether due to school workloads, financial challenges, or social stressors—may struggle with substance abuse and addiction.
At Miracles in Action, we understand the complex and nuanced interplay between mental health and addiction. We also recognize how numerous factors, such as social pressures and other stressors, can play a role in alcohol and drug abuse. Because of this, we follow a whole-person approach to treating alcohol and drug addiction for CSUN students in Northridge, as well as other college students throughout the region. Our dual-diagnosis treatment program addresses substance use disorders and co-occurring mental and behavioral health concerns in patients, and we develop personalized treatment plans designed to enhance overall physical, emotional, mental, spiritual, and social health.
If you're ready to learn more about our addiction treatment services for college students in Northridge and the nearby areas, call us at

(818) 287-0080

or contact us online today.
Have Questions?
We Have Answers
How does drug addiction treatment work?

Addiction affects everyone differently. As such, there is no one-size-fits-all approach when it comes to drug addiction treatment. Instead, the process begins with a personal assessment and evaluation. During this initial meeting, our drug addiction treatment specialists ask a series of questions designed to assess an individual's level of addiction and recovery needs. Once the assessment is complete, our specialists recommend a personalized treatment program. This program may involve a combination of proven addiction treatments, such as cognitive-behavioral therapy, group therapy, family therapy, stress management, and more. Most often, our patients begin by attending treatment several days a week at one of our facilities. As they progress through recovery, the number of times they need to visit the facility for treatment may gradually decrease.

If I go to rehab, will I have to live at the rehab facility?

Whether or not you will need to live full-time at a rehab facility will depend on the specific details of your situation. For those struggling with very severe substance use disorders, inpatient (or residential) treatment may be recommended. Others, however, may benefit from an outpatient (or non-residential) rehab program.

What is outpatient treatment?

Outpatient treatment simply means that you do not live full-time at the rehab facility where you receive addiction treatment services. Instead, you visit the facility several times a week for several hours at a time to attend therapy, take part in support group meetings, and receive other treatments specifically tailored to you and your recovery. You then return home to sleep and manage outside responsibilities, such as going to school, working, or taking care of your child. Our outpatient treatment programs include Drug & Alcohol Addiction recovery along with Mental Health Disorders. 

How long does drug addiction treatment take?

The amount of time you will need to attend drug addiction treatment will depend on numerous factors, including the severity of your substance use disorder, whether or not you have a co-occurring mental or behavioral health condition, the amount of support you receive at home, your risk of relapse, and much more. Generally speaking, recovery is a lifelong process. At Miracles in Action, we provide ongoing support and comprehensive aftercare services to our patients. No matter where you are in your recovery, you can count on our team to be there for you every step of the way.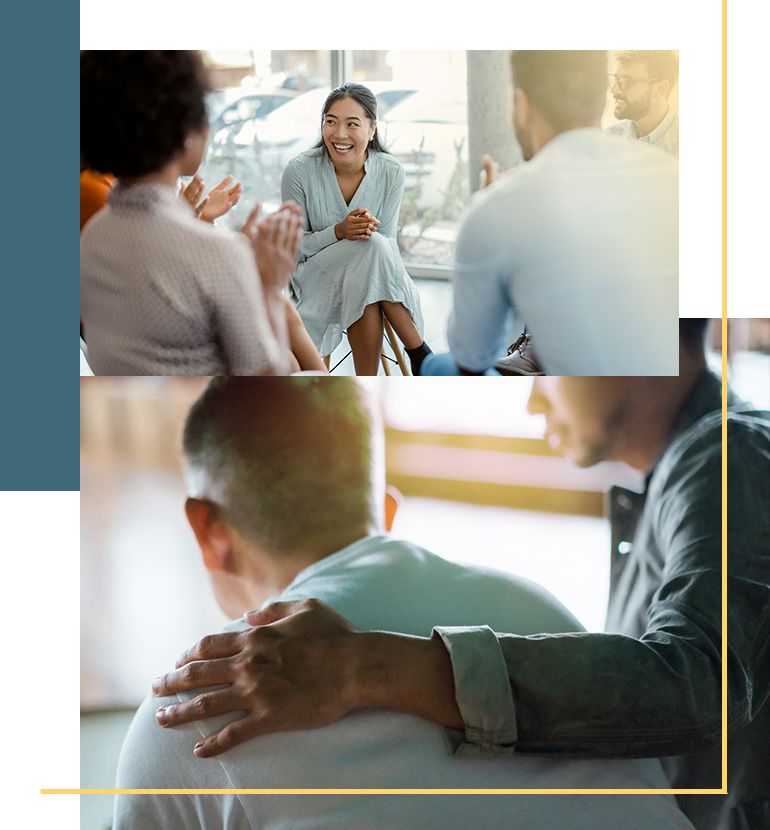 Addiction Treatment Programs for College Students
Miracles in Action offers a wide range of personalized addiction treatment programs for CSUN students and other students attending universities, colleges, trade schools, and other educational institutions throughout the Valley and the surrounding areas.
Our comprehensive treatment programs include:
Dual-diagnosis treatment
Cognitive-behavioral therapy (CBT)
Individual and group therapy
Support groups
Aftercare services
We work one-on-one with our patients to find the right treatment plan for their unique situations and needs. Our friendly, professional, and experienced staff includes an onsite psychiatrist and team of addiction treatment and mental health specialists, all of whom are prepared to guide you on the road to healing.
What We Treat
We assist CSUN and other college students who are struggling with an array of substance use disorders, including alcoholism, prescription drug abuse, illicit drug use, and all kinds of addiction.
At our facility in Northridge, we assist those struggling with:
Please note that this is not a complete list; if you or someone you care about is struggling with any type of substance use, abuse, or addiction, do not hesitate to reach out to our team to learn how we can help. We are in-network with MultiPlan and offer several payment options in order to provide high-quality addiction treatment services to individuals from all walks of life and socio-economic backgrounds.
"Miracles in Action provides a warm, loving, and family feel to the recovery process. I can say that I am very fortunate to have witnessed the miracles that take place here. The management and clients' past and present continue to make this place a success. Thank you Miracles in Action for all that you do. "

- A.M.

"Miracles in Action offers stability and recovery. It helps you put your life back together in an environment where people are supportive of one another. I am blessed to bear witness to the miracles that have taken place here. "

- L.W.
Come Experience Your Miracle Miracle in Action Is Here to Help You Obtain the Life You Deserve