Depression
Let Us Be Your Partner in Recovery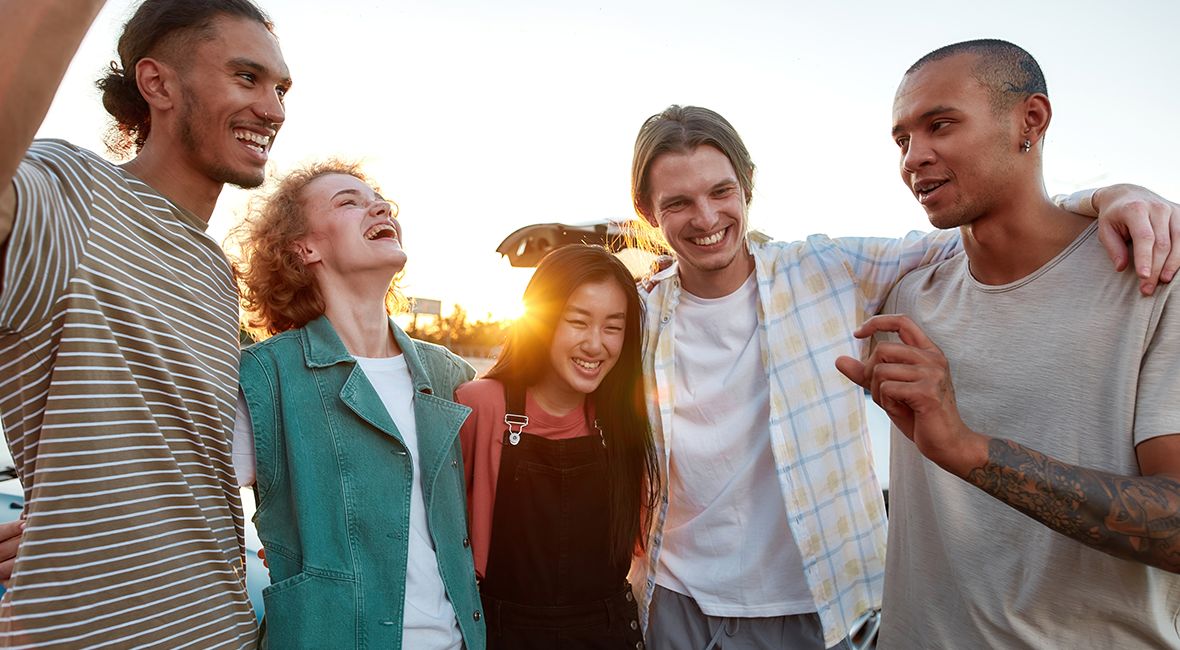 Northridge Depression Treatment
Depression, or major depressive disorder, is a serious mental health issue that causes a person to feel on-going sadness and loss of interest. This can interfere with their daily activities and can be very debilitating. Per the WHO, it is one of the leading causes of disability worldwide. Roughly 5% of all adults suffer from depression at some point in their lives. While there is no single cause of depression, it is often thought to be the result of a combination of genetic, biological, psychological, and environmental factors.
---
If you or someone you know is struggling with depression, it is important to seek professional help. Call us today at (818) 287-0080 to learn about how Miracles in Action can help with depression treatment in Northridge.
---
What is depression?
Depression is a mental health disorder that affects mood, thoughts, and behavior. It is characterized by feelings of sadness, emptiness, or hopelessness that last for more than two weeks. Depression can also cause physical symptoms such as fatigue, insomnia, or weight loss. People with depression may have difficulty concentrating, making decisions, or coping with everyday life. Depression is caused by a chemical imbalance in the brain and often requires medical care to manage. With proper treatment, people with depression can lead happy and fulfilling lives. Left untreated, however, depression can lead to serious consequences including substance abuse, self-harm, and even suicide.
Symptoms of Depression
Depression is a mental illness that can cause a range of symptoms that negatively impact daily life. These symptoms typically persist for at least two weeks and may include:
Low mood
Exhaustion
Diminished interest in hobbies
Significant changes in eating or sleeping
Insomnia
Irritability
Impaired thinking
Physical pain
Suicidal ideation
Depression can also lead to substance abuse as people attempt to self-medicate. If you or someone you know is experiencing these symptoms, it is important to seek professional help. With proper treatment, depression is a highly treatable condition.
Importance of Seeking Depression Treatment
Seeking treatment for depression in Northridge is crucial for mental health and overall well-being. Depression is a serious medical condition that can impact every aspect of life, from relationships to work performance. Miracles in Action offers professional intervention, including therapy and, in some cases, medication, that can provide valuable support.
Treatment helps individuals understand and manage their emotions, develop coping strategies, and regain a sense of control. Ignoring depression may lead to worsening symptoms, increased isolation, and heightened risk of self-harm. Timely intervention can bring about positive changes, fostering a path towards recovery, improved quality of life, and a more hopeful future.
---
Contact us at (818) 287-0080 to learn more about our available Northridge depression treatment options.
---
Treatments for Depression in Northridge
Treatment for depression typically involves antidepressant medication, talk therapy, or a combination of the two. In some cases, electroconvulsive therapy (ECT) may also be recommended.
Medication
SSRIs, like Celexa and Prozac, are the most commonly prescribed medication for treating depression. SSRIs work by increasing levels of serotonin in the brain, which can help to improve mood and alleviate feelings of anxiety. While SSRIs are generally considered to be safe and effective, they can cause some side effects, including nausea, headache, and dry mouth.
Antipsychotic medications are another option for treating depression. These medications work by blocking dopamine receptors in the brain, which can help to improve mood and reduce symptoms of psychosis. While antipsychotics are generally considered to be safe and effective, they can cause some side effects, including weight gain, drowsiness, and dizziness.

Therapeutic Intervention
While medication can be an effective treatment for some, many people find talk therapy to be an extremely helpful way to manage their depression. There are many different types of talk therapy, but two of the most common are cognitive behavioral therapy and talk therapy.
Cognitive behavioral therapy focuses on helping people to change the negative thought patterns that contribute to their depression, while talk therapy focuses on exploring the emotions and experiences that may be at the root of their condition. Psychiatrists and therapists can both provide talk therapy, and many people find it helpful to see both types of practitioners. While talk therapy is not a cure for depression, it can be an incredibly effective way to manage the condition and improve quality of life.

If you are struggling with depression, there are treatments that can help. Contact Miracles in Action at

(818) 287-0080

today to learn more.
Have Questions?
We Have Answers
How does drug addiction treatment work?

Addiction affects everyone differently. As such, there is no one-size-fits-all approach when it comes to drug addiction treatment. Instead, the process begins with a personal assessment and evaluation. During this initial meeting, our drug addiction treatment specialists ask a series of questions designed to assess an individual's level of addiction and recovery needs. Once the assessment is complete, our specialists recommend a personalized treatment program. This program may involve a combination of proven addiction treatments, such as cognitive-behavioral therapy, group therapy, family therapy, stress management, and more. Most often, our patients begin by attending treatment several days a week at one of our facilities. As they progress through recovery, the number of times they need to visit the facility for treatment may gradually decrease.

If I go to rehab, will I have to live at the rehab facility?

Whether or not you will need to live full-time at a rehab facility will depend on the specific details of your situation. For those struggling with very severe substance use disorders, inpatient (or residential) treatment may be recommended. Others, however, may benefit from an outpatient (or non-residential) rehab program.

What is outpatient treatment?

Outpatient treatment simply means that you do not live full-time at the rehab facility where you receive addiction treatment services. Instead, you visit the facility several times a week for several hours at a time to attend therapy, take part in support group meetings, and receive other treatments specifically tailored to you and your recovery. You then return home to sleep and manage outside responsibilities, such as going to school, working, or taking care of your child. Our outpatient treatment programs include Drug & Alcohol Addiction recovery along with Mental Health Disorders. 

How long does drug addiction treatment take?

The amount of time you will need to attend drug addiction treatment will depend on numerous factors, including the severity of your substance use disorder, whether or not you have a co-occurring mental or behavioral health condition, the amount of support you receive at home, your risk of relapse, and much more. Generally speaking, recovery is a lifelong process. At Miracles in Action, we provide ongoing support and comprehensive aftercare services to our patients. No matter where you are in your recovery, you can count on our team to be there for you every step of the way.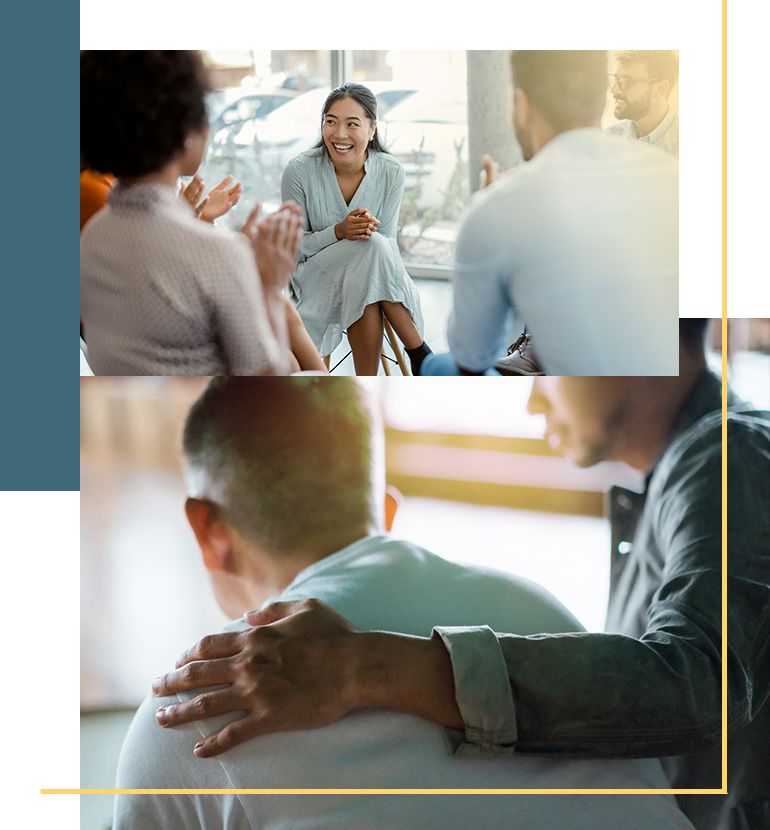 "Miracles in Action provides a warm, loving, and family feel to the recovery process. I can say that I am very fortunate to have witnessed the miracles that take place here. The management and clients' past and present continue to make this place a success. Thank you Miracles in Action for all that you do. "

- A.M.

"Miracles in Action offers stability and recovery. It helps you put your life back together in an environment where people are supportive of one another. I am blessed to bear witness to the miracles that have taken place here. "

- L.W.
Come Experience Your Miracle Miracle in Action Is Here to Help You Obtain the Life You Deserve